Pitch Perfect: Chu Goldmann, Design Communications Specialist
By Chelsi McLean.
Introducing
Chu Goldman, Design Communications Specialist

Location
Aveiro, Portugal


Find me on
Clients & Collaborators

De La Espada, Otherside Objects, This Is America, Aina Kari, Cristina Jorge de Carvalho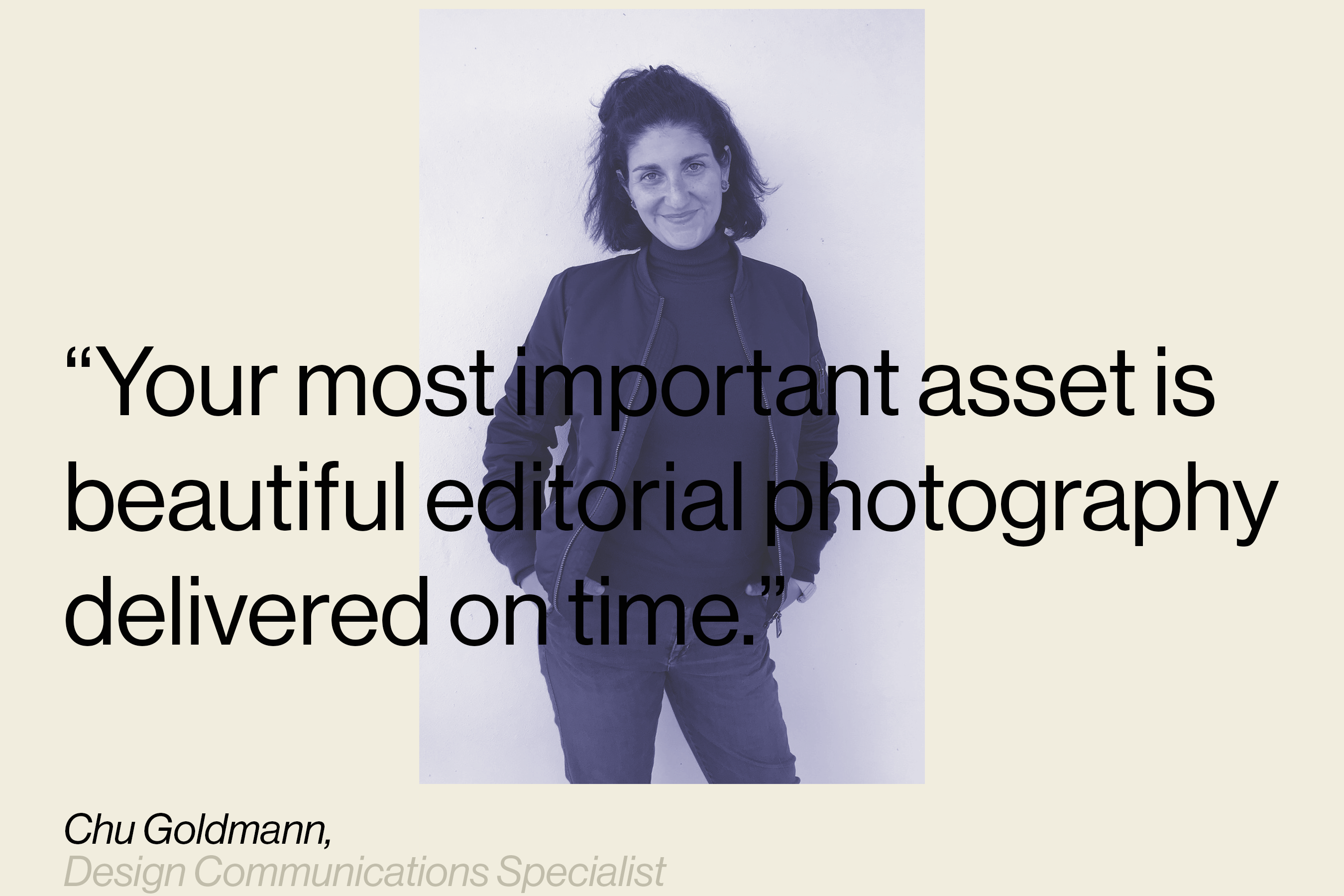 In "Pitch Perfect" we tap Hello Human's publicity pros and the PR experts we admire to share 5 practical PR tips, useful insights and experiences they've learned on the job, so small businesses can start implementing them today.
One
piece of advice for a small business starting out with their own PR
Your most important asset is beautiful editorial photography delivered on time. My best advice would be to research the publications you aspire to work with as well as your brand competitors so that you can produce photos that are up to standards; be sure to have ready lifestyle, cut-outs and a portrait well ahead of your launch. Working in advance is key to achieving excellent results!

What's your latest big PR win and how did you get there?
For Milan Design Week 2022, Otherside Objects' The Garden and This Is America, a group show curated by Hello Human and Aditions, each installation received top-tier international coverage in over 40 media outlets including Wallpaper*, Financial Times UK, Monocle and The New York Times. Working closely with the clients, the preparations for the press materials began early in January. Even though the in-situ photography was only available once the projects were unveiled in June, all other press materials were ready in March so the conversations with press started three months prior to the actual event. As soon as the installations were unveiled, the photography was shared with a waiting list of journalists and writers who had been working on exclusive and non-exclusive stories weeks ahead of time.

The Garden - Otherside Objects - Milan Design Week 2022.
Photo by Jonathan Hoekklo
Three words that best describe your PR style?
Strategic, Organised and Friendly
Best tech recommendation for making a PR job easier.
Grammarly saves lives.

Best PR advice you received from a mentor.
Be genuine and be grateful; people will remember that.


Visual or verbal—what gets more attention and why?
Beautiful images together with well-written, succinct information gets all the attention; you can't have one without the other! Get someone to read what you wrote; if your friend has to re-read in order to understand, it needs rewriting :)