Who we are?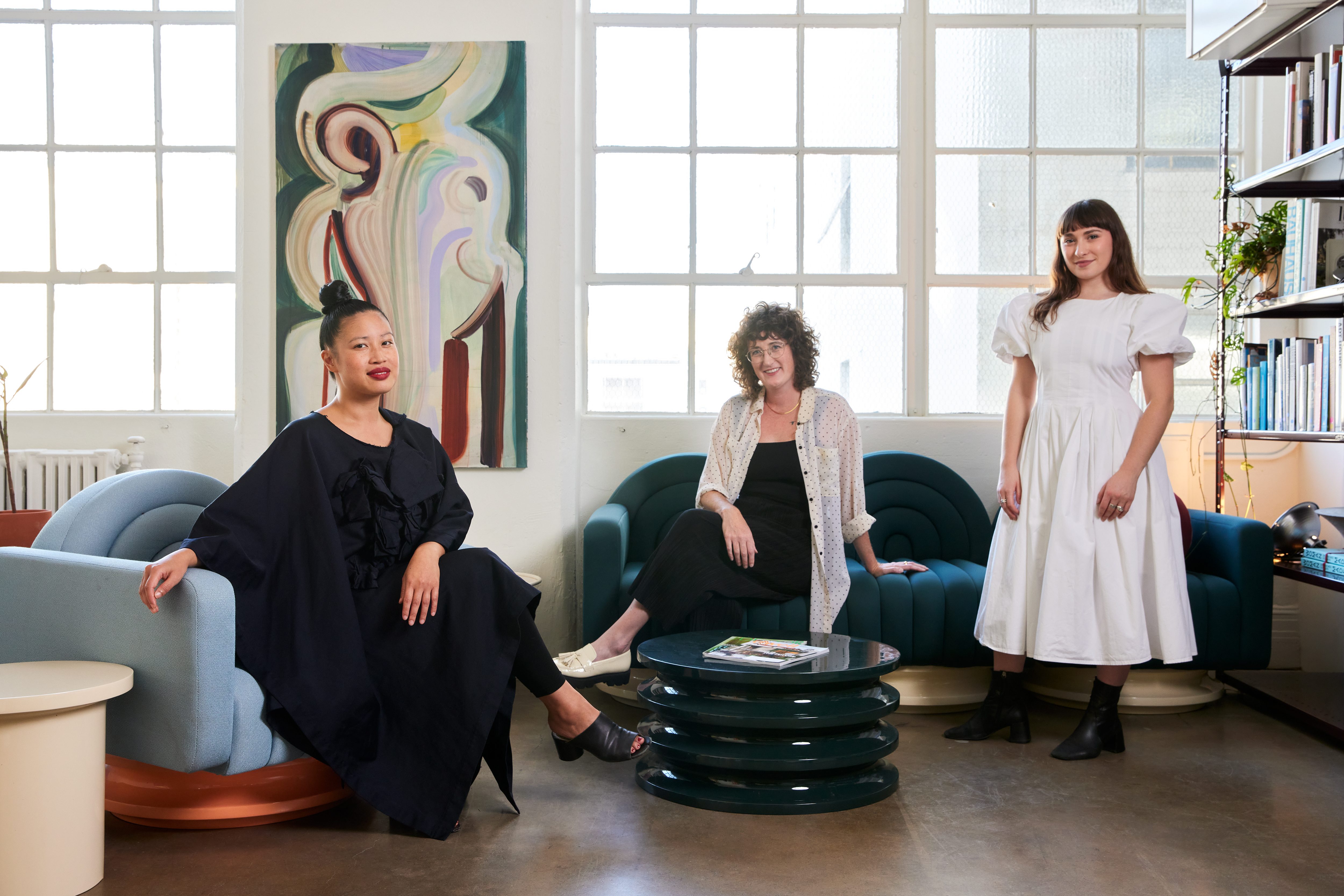 Hello Human is a global PR company for small scale creative businesses. We give independent creatives access to crucial public relations services that have traditionally been out of reach. Our mission is to help small businesses thrive by sharing their unique stories with like-minded consumers.

We speak on behalf of creative people, telling stories about them that resonate, and working with journalists we trust to reach the communities that matter. We do this by making personal connections: no jargon, no mass mail-outs – just clear messaging, delivered human-to-human.

Our flat fee and subscription PR services are designed to be accessible to creators of all sizes. Like you, we do a lot with a little by focusing on the essentials, and taking you along for every step of the process, so you feel empowered and informed.

Curious?

Hello Human,
was founded by Jenny Nguyen.
Jenny is passionate about creativity, design and the people behind it.

She's a seasoned communicator who brings a unique international perspective having lived and worked in New York City, Amsterdam, London, Milan, Melbourne and Sydney.

She founded Hello Human after realizing there was a disconnect in the PR industry's pricing and service model, ultimately excluding independent designers from accessing crucial publicity services, and getting the share of voice that they deserved. She saw an opportunity to tailor the PR agency business model to work more efficiently for small businesses, making Hello Human's high-end publicity services accessible to independent creators.

Jenny has worked primarily in the cultural and design sector for clients and collaborators including Airbnb, Art for Amnesty, Bottega Veneta, Domino Magazine, Frame Publishers, Kengo Kuma, Ladies & Gentlemen Studio, Robert Indiana, Ryuichi Sakamoto's More Trees, Tantuvi, teNeues, The Philip Johnson Glass House, The Seaport District, Vogue Living, Yayoi Kusama and more.

Claire Butwinick, Communications Specialist.
Lauren Gallow, Communications Advisor.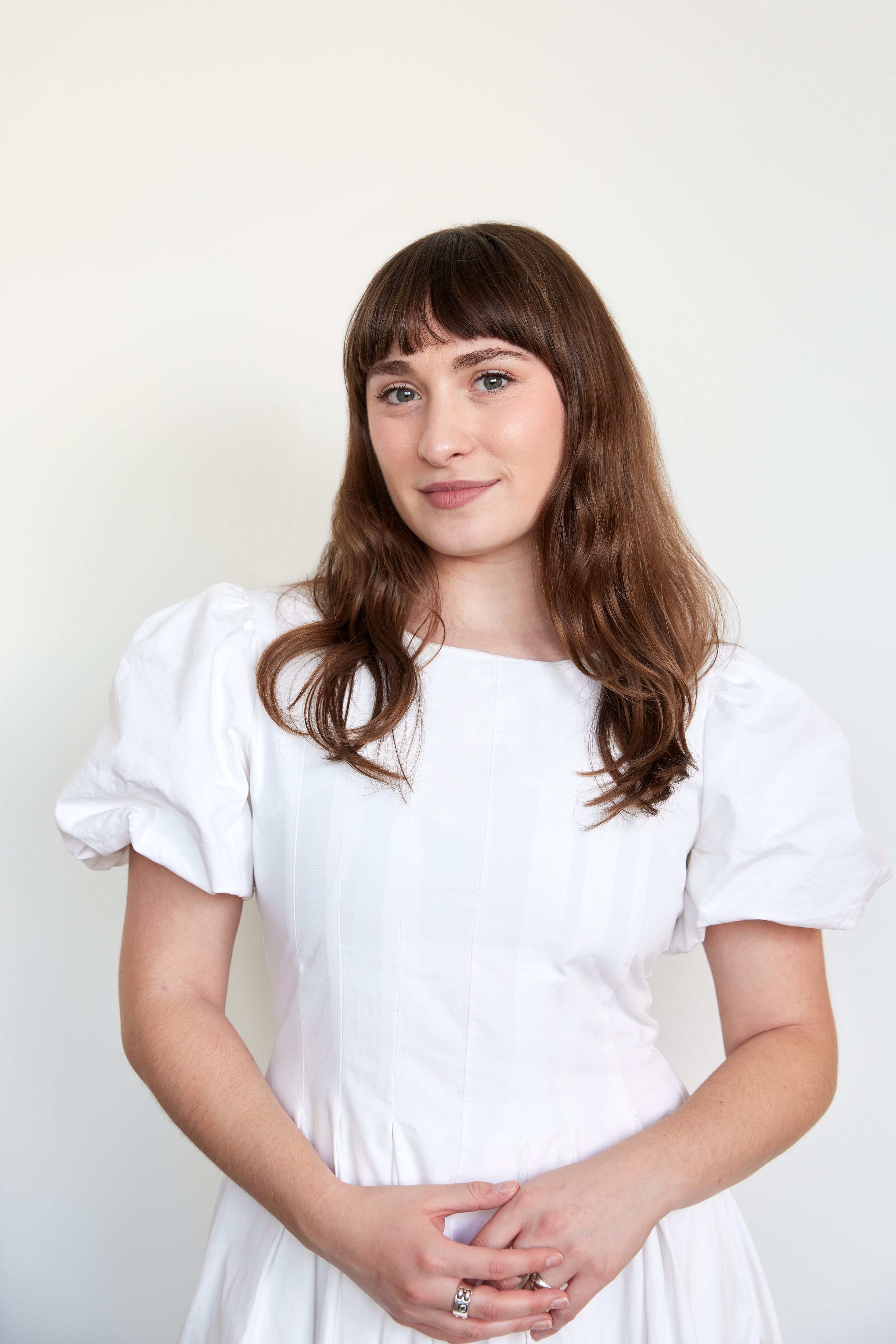 Claire is a Los Angeles-based writer and design publicist. She is currently a Communications Specialist at Hello Human, collaborating with clients in furniture, lighting, interiors, and architecture. Previously, she was a Senior Account Coordinator at the Seattle design communications agency Paxson Fay, where she represented award-winning architects and designers.

Before working in PR, Claire was an editor at GRAY Magazine, an international design publication covering fashion, furniture, interiors, and architecture. She brings her storytelling background and editorial insight to her work with Hello Human.

Originally from the Midwest, Claire has called the West Coast home since 2015.

Lauren is a Seattle-based writer, editor, and communications consultant on architecture, design, and visual art. Across her editorial and marketing writing, Lauren helps creatives express their stories in ways that are both clear and captivating.

She holds a Master in Architecture History from UC Santa Barbara and was formerly an in-house writer at internationally renowned design firm Olson Kundig. Lauren is currently the Editoral Chair of Pacific Northwest design platform ARCADE and contributes regularly to Northwest design publications GRAY and Luxe. Her writing has appeared in Dwell, Metropolis, Atomic Ranch, and others.
Akiko

Akiko is a Kyoto-based, Tokyo-raised brand and communications consultant with over 15 years experience in the design, art, music, sports, entertainment, tech, hospitality and beverage sectors. Her practice services including PR, brand strategy, marketing, festival production and art curation.

After 8 yrs working at Red Bull Japan with international artists and athletes, she began collaborating with local government on initiatives that integrate tradition and cutting edge technology.

As an independent consultant she has supported numerous startups including IoT/smart home and blockchain, theaters, musicians and creators. Akiko's motivation is to help create yet-to-see values and experiences.
Aleesha

Aleesha is a Melbourne-based writer and communications specialist, with a deep passion for architecture and design.

Having practised as an interior designer before moving into publishing, Aleesha brings an intimate understanding of the industry. Aleesha has been the editor of Australian Design Review, Indesignlive and is currently editor of Habitus magazine and is a regular contributor to various design publications.

Aleesha has worked with a range of brands to help execute their vision and refine their tone of voice, including Marz Designs, Carr, P4, Fiat Chrysler and Stylecraft.

Angharad

Angharad Coates brings 14 years of experience in PR for art, fashion and design, both in-house and at international agencies. A graduate of Columbia, she most recently served as Managing Partner at Camron, a design-focused global communications agency, managing the New York office and overseeing accounts in the design, art and architecture space. Previously, she was the Director of Communications at the New York Academy of Art for seven years, overseeing media relations, social media strategy, and branding. Before transitioning to the art world, Angharad had a significant career in fashion PR, working with clients including Costume National, threeASFOUR and Ralph Rucci. Angharad holds significant art world credibility and deep expertise in reputation management, strategic advisory, and brand positioning.
Blaize

Blaize is a London-based PR Consultant who is passionate about culture, music and the creative industries.

He has worked in the design and architecture space both in-house and agency, for brands including Tala, Alessi, Dedar and Tom Dixon, and specializes in media relations and brand partnerships that connect new and existing audiences to compelling brand narratives.

Blaize is an experienced marketing and PR specialist and a professional musician who thrives in artistic environments dedicated to nuanced and authentic creativity.
Bridget

Bridget is a New York-based writer, journalist and consultant specialising in architecture, design and sustainability.

Having worked at Dezeen for three years as a reporter where she covered everything from building news, renovations, product launches, fashion and tech, Bridget brings a deep understanding of a range of industries. She holds a masters degree in modern history from University College London and is a contributor to various publications.
Charlene

Originally from NYC, Charlene is a Lisbon-based curator, communications consultant and content strategist for design organizations and creative businesses. She specializes in helping creatives to show and sell their work across platforms, by telling better stories.

During her 8 years in London, she worked as an independent curator, design journalist and creative business mentor, covering events and showcasing designers during the London Design Festival, Clerkenwell Design Week and London Craft Week. In NYC, her clients include design platform WantedDesign, heading up their content and communications for the last two years.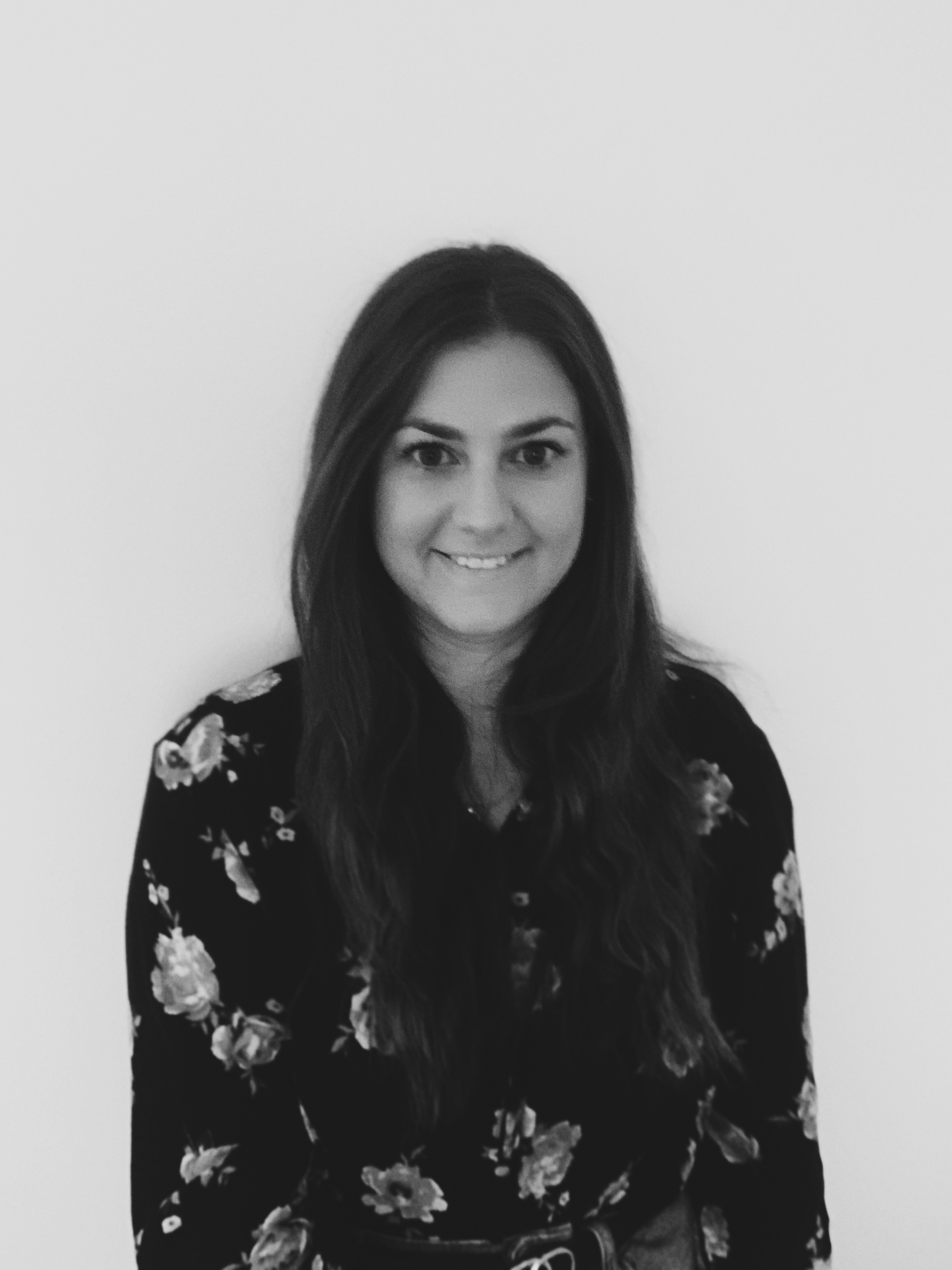 Charlotte

Charlotte is a London-based PR consultant with experience in the Design, Travel, Technology, Luxury Interiors and Retail space.

Her career highlights include working at Camron PR on the global launch of Atelier Swarovski Home and with Kvadrat on the launch of its Kvadrat / Raf Simons collections. More recently she was at Ophir PR working with independent hotels across the globe such as Longevtiy Wellness Worldwide and Tuscany Now.

Charlotte's skills cover strategic communications, global campaign planning, event management and securing high profile press coverage in UK and European publications.

Chi


Chi is a Brooklyn-based communications consultant, fitness advocate and all-round cool chick. Chi is the proud daughter of Nigerian immigrants, who instilled the values of hard work, education, and grit early on.

Chi consults with small businesses in the design and tech spaces. She has worked with Virserius Studio, an interior architecture and design firm; pocstock, a diverse media content agency focusing on people of color. She has also worked at LVMH and Ligne Roset.

Chi holds a BS in communications from Syracuse University and MBA from Baruch College.
Cora

Cora is a Milan-based PR, brand manager and communication consultant for design brands, designers, architects and creative agencies.

She has worked as PR and Press Office for Moroso and with R+W agency as brand manager and communication consultant.

Among her last collaboration as an independent consultant: Serena Confalonieri, Chiara Andreatti, Falper, Lake Como Design Festival, Potocco, and Salvatori.

Cora also worked as a content creator for the grand opening exhibition of the Heydar Aliyev Center, designed by Zaha Hadid in Baku.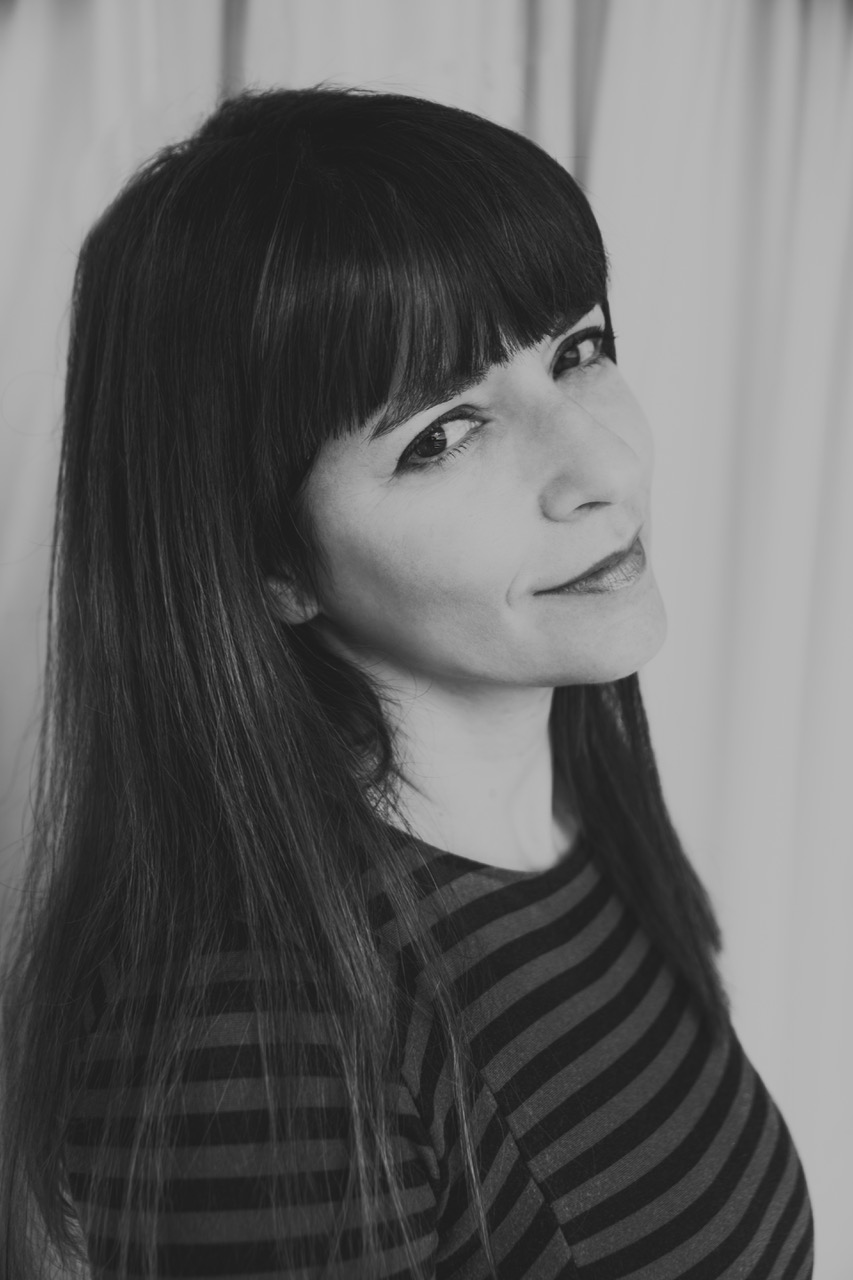 Cristina

Cristina is a Vancouver-based, Spanish-born, London-raised communications specialist with experience in global communications for the luxury market working with real estate, architecture, product design, and lifestyle clients.

In the past few years, and working as an Independent International Consultant, Cristina's list of clients in Canada, Mexico, UK, Spain and Lebanon include; Artemide, Bocci, Omer Arbel, Design Miami Basel, The Vancouver Maritime Museum, Michael Green Architecture, Blu Bathworks, Taylor Howes, T2A Heathrow's New Terminal, Squire & Partners, Domus, Barber & Osgerby, Castor Design, Bokja, Gloria Cortina Studio, Paolo Ferrari and Pablo Designs, among others.
Elisa

Elisa is a New York City-based publicist and consultant who specializes in art, design, and architecture with over a decade of experience.

She has a passion for culture in all its forms and urban design. Elisa has worked with clients in furniture and lighting design, architecture and interior design, visual arts, dance, and photography.

Elisa has worked at Nadine Johnson & Associates, Bleecker Street Arts Club, and at McClelland PR as Managing Director.

She holds a bachelor's degree from Emerson College in media arts with a concentration in film.
Emily

Emily is a Brooklyn-based writer and communications strategist with a focus on art, design and creative communities.

Rooted in design research and journalistic principles, her writing has appeared in PIN-UP, Core77, Design Milk, MOLD, Business of Home and others.

Emily has consulted and worked with Art Basel, Colony, David Weeks Studio, Kate Spade Home, NeueHouse, and a roster of other stellar independent companies.
Fanny

Fanny is a Bordeaux-based communications consultant. An experienced entrepreneur with an international background working in marketing, PR, communication for clients in design (both design brands and designers), architecture, fashion and culture.

A French native, she began her career in New York City in 2001 and later worked in Montreal, Los Angeles and Buenos Aires. Fanny has over 15 years of agency and in-house experience working with clients and collaborators such as Ronan & Erwan Bouroullec, Ligne Roset, Metropolitan Home Magazine, ZOÏ Agency, Clifford PR. Fanny speaks English, Spanish and French fluently. She later started her own projects, and launched an organic textile collection made out of plants.
Giulia

Giulia is a Milan-based independent communications consultant. Her practice moves from public relations to creative consultancy in the creative world: design, architecture, and contemporary art.

She holds a Masters from Politecnico di Milano, specialising in Communication Design. After working with the start-up Crowdyhouse in Amsterdam, she joined PS agency, one of Milano's most prominent communication agencies. Where she worked with clients including Airbnb, Bitossi, cc-tapis, Starbucks, Matter Made, Mandali Retreat Center, Mario Milana, Zucchetti. Kos, and Vogue Italia. Her current collaborations include Palazzo Monti, Nilufar Gallery, Federica Biasi and Simple Flair to mention a few.
Go

Go is a New York-based, LA-raised communications strategist and consultant.

He has worked with numerous independent designers and multi-national firms spanning the design, fashion, lifestyle and consumer goods categories through his namesake consultancy as well as firms including Camron PR and Williamson PR.

Prior to his public relations career, he worked at Monocle magazine, overseeing advertising and marketing in North America.
Guillaume

Guillaume is a London born, Milan-based communications & PR consultant with over 15 years of agency and in-house experience.

A strategic thinker with a genuine passion for design, culture and creative industries, Guillaume possesses strong relationships with a worldly network of journalists, industry opinion leaders and tastemakers.

He holds dual French and Italian citizenship and is perfectly trilingual in French, Italian and English. Guillaume was educated in both Paris and London and has worked in global international cities such as London, Paris, New York, Los Angeles and Istanbul.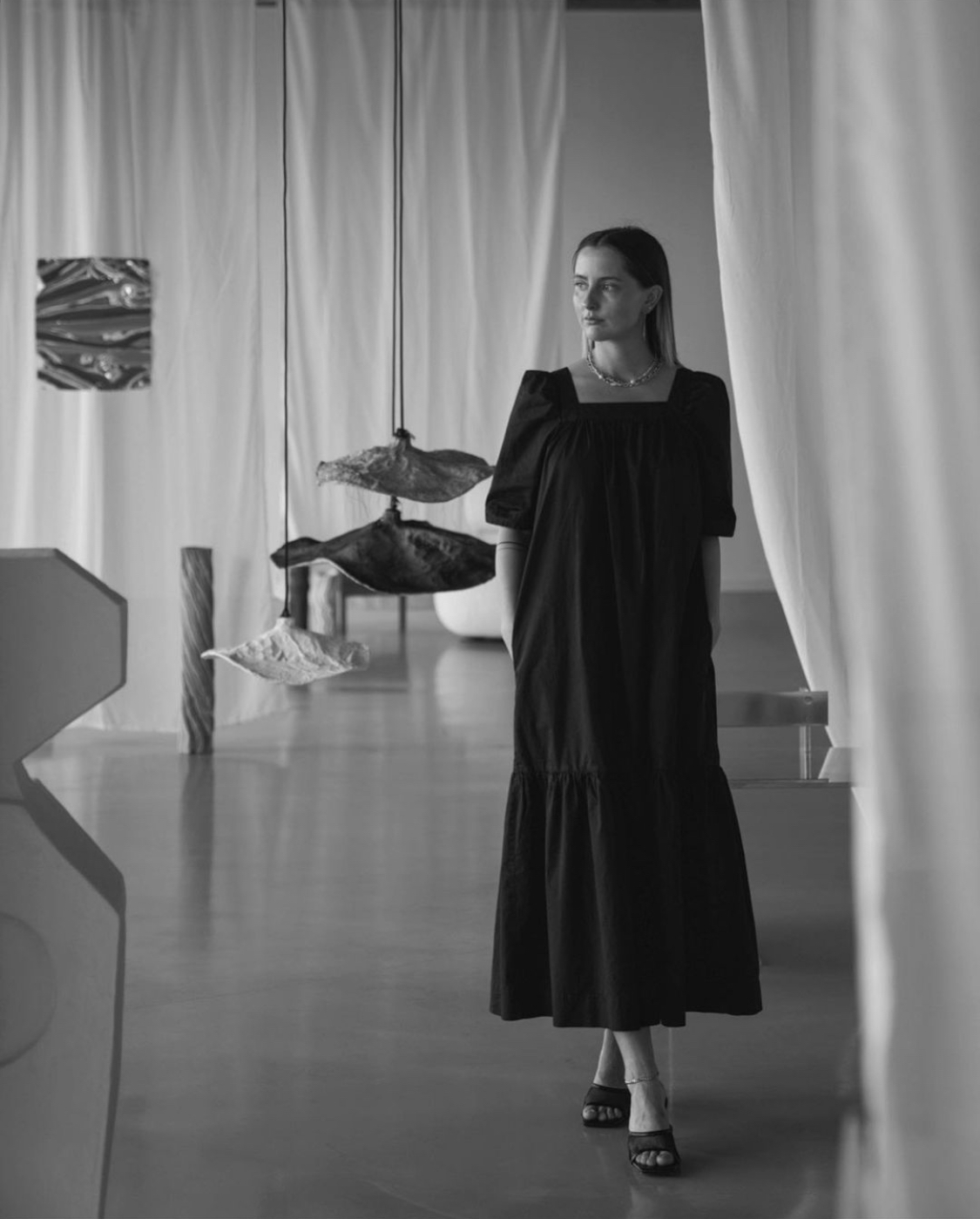 Hannah


Hannah is a bilingual Bali-based creative consultant, passionate about holistic spaces and slow living.

A Copenhagen native working remotely from Bali, Hannah has spent her most recent years working with public relations in the Copenhagen art & design scene, and has worked with a variety of different PR mediums to secure features in publications such as Dezeen, Design Milk, ARK Journal & Ignant to name a few.

Focused on the interior design & art realm, her practice moves from art direction and brand consultancy to public relations services targeted towards the creative industry. Building authentic stories and strategies that enhance brand values, both on and offline, whilst encouraging a slower pace.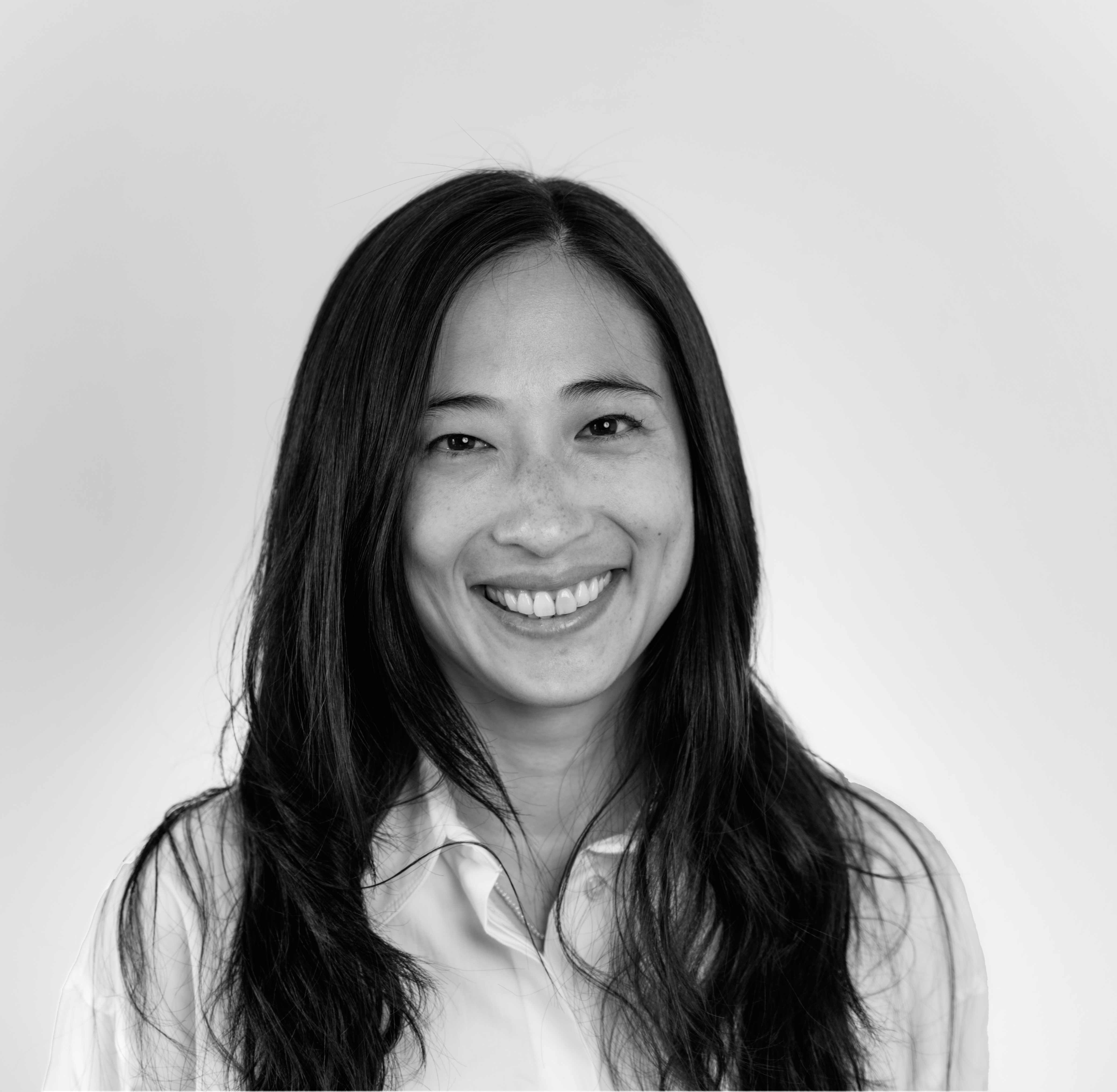 Jane

Jane is a communications strategy and branding expert with twenty years of experience in bespoke and data driven storytelling focused on creating a powerful narrative. She works in the design, architecture, fashion, tech and lifestyle industries in New York City and Paris, France. She implements a holistic approach to communications, strategic partnerships, activations and event programming while developing impressions, creating social impact and helping brands to build communities.

Jane is known for her internationally successful projects, campaigns and events as the exclusive external PR for Google Hardware since 2018, Edelkoort Inc., Eileen Fisher, and the relaunch of the jewelry brand Alexis Bittar. Her work prioritizes profound media and cultural influence, intricate storytelling with focus on metrics of success derived and substantiated by the media and communities reached.

Julia

Julia is a Los Angeles-based PR Consultant with a decade of experience in the home design and lifestyle spaces. Most recently, Julia was PR Director at The Consultancy PR, where she oversaw press strategy development, media relations, influencer engagement and event management.

Previously she worked at HL Group, and in-house at Calvin Klein, Inc., where she was responsible for publicity efforts for Calvin Klein Home and its VP of Design, including media relations, partnerships, events, and social media engagements.

Katie

Katie has worked for over 20 years in the design arena. She is a PR and Brand Consultant working with both global brands and emerging talent, with over 20 years of experience within the design and interiors arena. Her expertise has seen successful strategic media campaigns, high profile event strategy and execution, designer collaborations, curation of visible talks programmes, marketing strategy and extensive news generation across print and digital media.

Her network is vast, with contacts across architects and designers, media to editor level, retailers, and tastemakers. Above all, she has a passion for design, an ability to join the dots and encourage collaborations and conversations which excite, educate, bring meaning, value and encourage betterment.
Lorena

Lorena is a bilingual New York-based Communications & Marketing consultant with over 15 years experience in the food & beverage, hospitality, health & wellness and sports & entertainment sectors.

Her experience working abroad in global roles brings a unique perspective to her communications strategies. As a key member of the founding team that revolutionized the non-alcoholic beverage landscape for Seedlip drinks in the U.S, she drove content creation and marketing initiatives to grow the brand's image.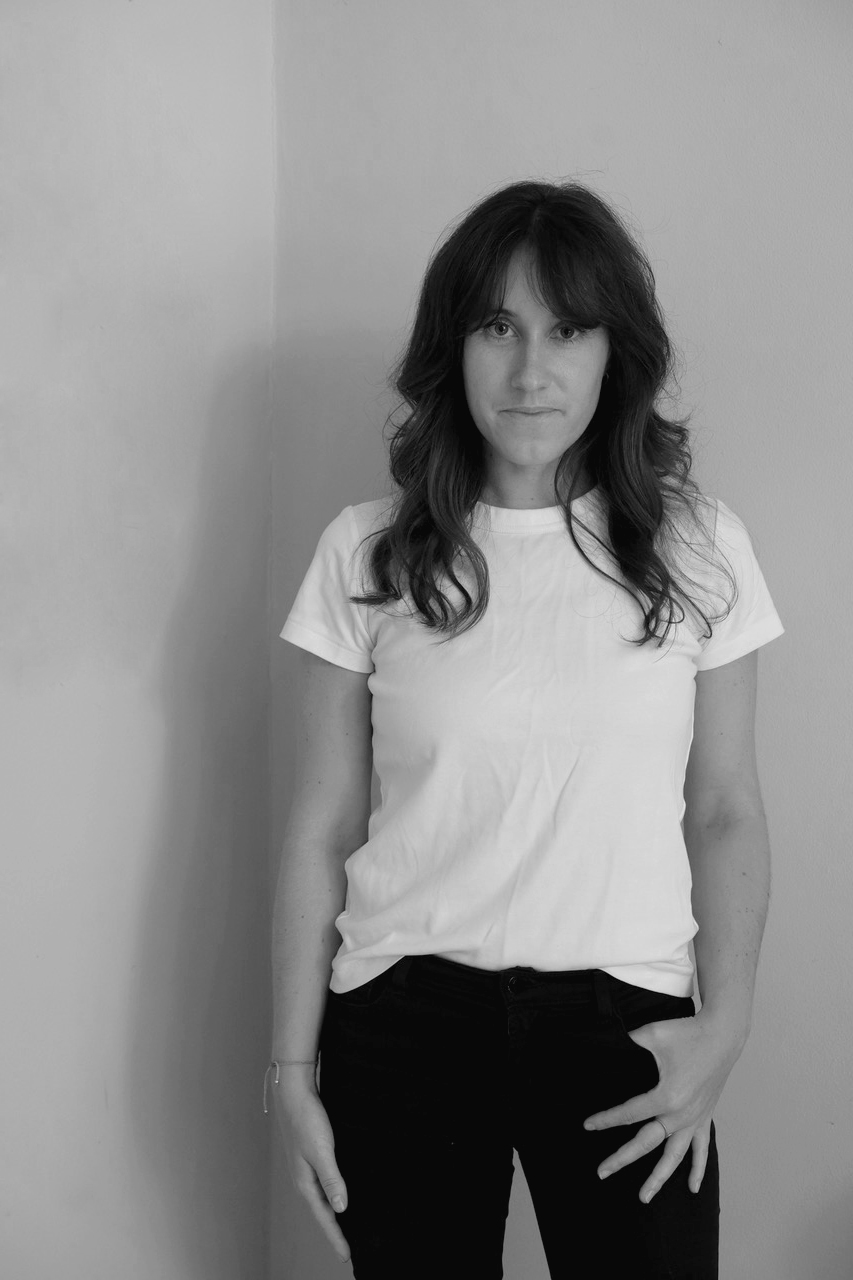 Martha

Martha is a London-based brand and communications consultant who has worked within the design and built environment sectors for over 10 years.

Having worked across the globe and across the board, for companies such as Fritz Hansen, Make Architects and Tala, Martha has vast experience in launching brands into new markets and facilitating lead-generating events and profile-building partnerships. Her network of media and industry contacts spans multiple continents.

Maxime

Maxime is a New York-based marketing and communications consultant, he honed his craft throughout his 15 years of experience with some of the top brands and creatives across the globe including Studio Seitz, Cj Hendry, nea studio, Shantell Martin and CellArt. With passion, enthusiasm, and a proven track record, Maxime works alongside critically-acclaimed designers, artists, and tastemakers to elevate, envision, and execute custom, high-impact strategies, campaigns and events.
Nathalie

Nathalie is a New York-based communications and brand consultant. Most recently, at Camron PR, she worked with a range of design-driven companies, including Firmdale Hotels, Calico Wallpaper, Blu Dot and Artemide. Previously, she was working in brand communications at Tory Burch, where she supported the launch of Tory Sport.

She has contributed to The Business of Fashion and 1stDibs Introspective, and top-edited reviews for Vogue.com during fashion month. She has a M.A. from Columbia University's Graduate School of Journalism and a B.A. from Brown University.