A collection of Cindy Hsu Zell's work.
Photo Courtesy of Cindy Hsu Zell.
Creative Humans: Say hello to Cindy Hsu Zell.

By Nabi Williams.

Hello Human welcomes Los Angeles-based sculptor, Cindy Hsu Zell to The Humanist. We admire both Zell and her work, which is rooted the principle that creating beautiful, meaningful art and being kind to the planet do not have to be mutually exclusive.

Raised in a mountainous area in Southern California, Zell has long had an affinity for nature and the environment. And thus, throughout her sculpting career, she has made a conscious choice to work with mindfully-sourced, natural materials.

Zell's business model differs greatly from today's mass-production focused (and often wasteful) companies - her aim each year is to make fewer pieces than the year before. Using materials that are of the highest quality, each of Zell's pieces is a result of a slow, and intentional process. Her aim is the same: To bring joy and beauty to the spaces her work inhabits.

Zell lets us in on what motivates her as an artist, what the future of art and design looks like, and how she uses design for good. Continue to learn more about Cindy Hsu Zell and her eco-conscious work.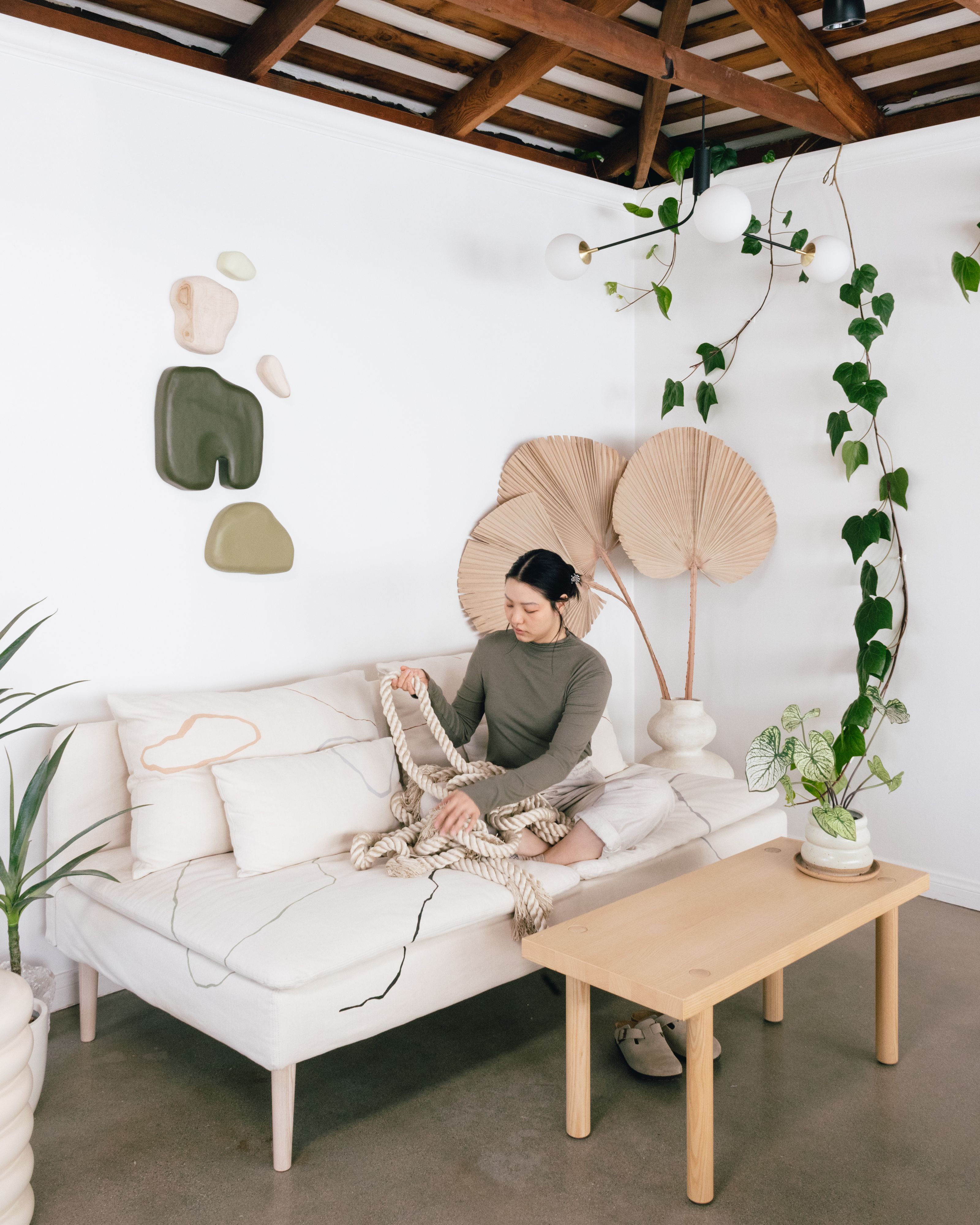 Cindy in her Los Angeles studio. Photo courtesy of Cindy Hsu Zell.
Name
Cindy Hsu Zell
Company Founded
2014
Location
Los Angeles, CA

Website
Company Profile


Cindy Hsu Zell lives and works in Los Angeles, CA where she creates sculptures using mindfully-sourced materials from nature: wood, ceramics, stone, and natural fibers. Her approach to art stems from a love of natural landscapes as well as a deep curiosity about form, texture, and minimalism. Her work is process and material-driven. Individual pieces serve as studies on gesture, curves, depth, and weight.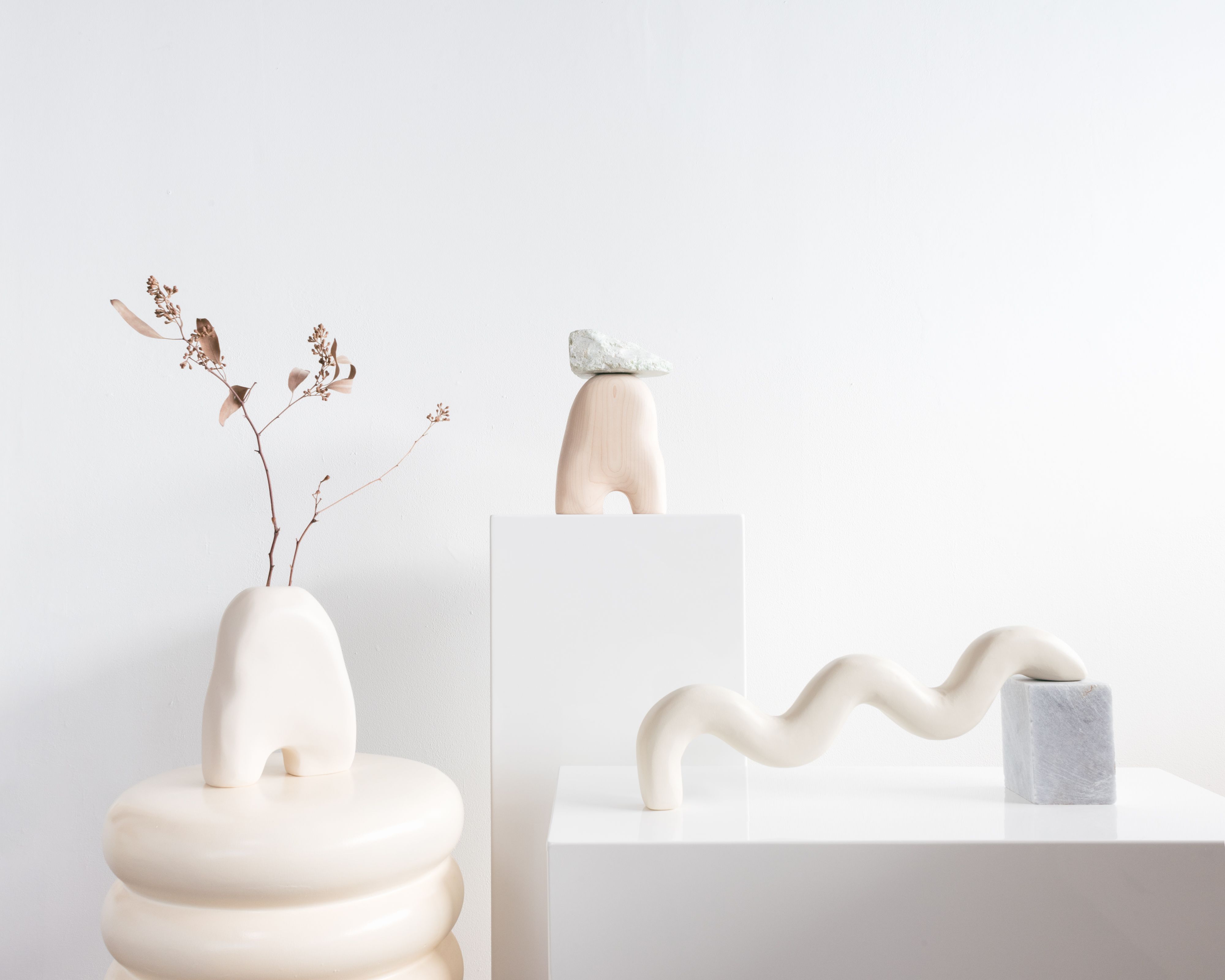 Table Top Forms by Cindy Hsu Zell.
Photo Courtesy of Cindy Hsu Zell.
What makes you get up and design/create every morning?
When I have an idea for a piece, I can't wait to get it out into the real world as a tangible object.


Is it the problem or the solution that fuels your design practice?
I think it's the solution - I am motivated to solve problems in order to see the final product.


What's your spirit material?
Everything I love to work with comes from the natural world. Wood is my favorite material to carve right now.

A design/art/architecture project that you always return to for inspiration?
Isamu Noguchi's outdoor sculpture gardens.

Three words that describe your practice
Slow, small, and intentional.



What does the future of design look like to you?
I hope it looks more diverse and inclusive.

How do you use design for good?
My goal with my art practice is to tread lightly on the planet and its finite resources while bringing some joy and beauty to our most calming and safe spaces.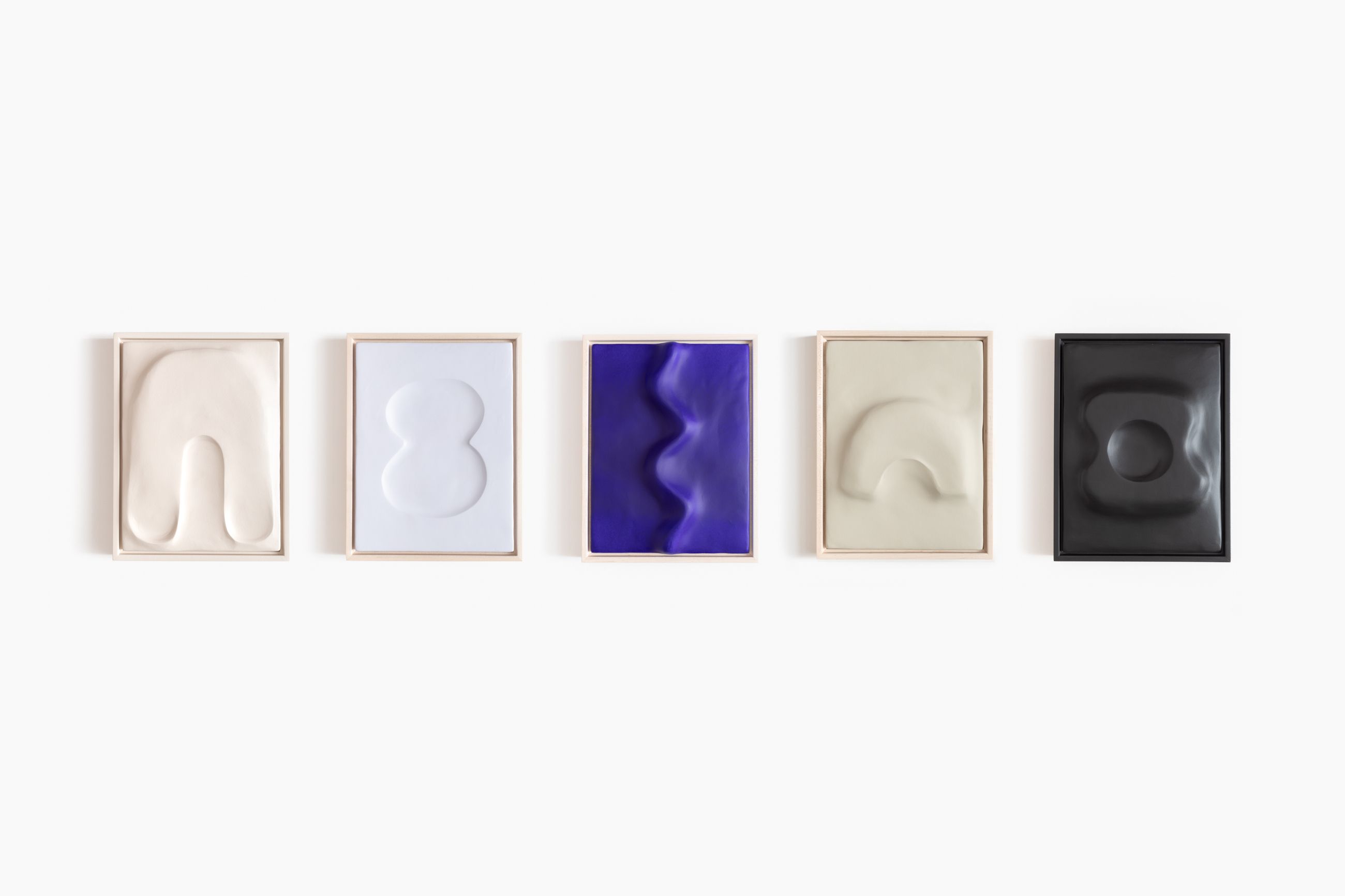 Zell's wood reliefs collection.
Photo Courtesy of Cindy Hsu Zell.