soft-geometry cofounder Utaraa Zacharias using a six-step weaving process to design a furniture piece.
Photo courtesy: soft-geometry.
Creative Humans: Say Hello to soft-geometry.
By Claire Butwinick.

The San Francisco design studio
soft-geometry
is a contemporary ode to traditional Indian craft practices. Creating collectible objects rooted in softness, soft-geometry celebrates and elevates artisan techniques that often get cast aside. Founded by Indian designers Utharaa L Zacharias and Palaash Chaudhary, the two celebrate their shared culture through contemporary shapes and materials. From candy-colored lamps to doughnut-shaped coffee tables, soft-geometry's pieces find harmony between tradition and modernity.
After meeting at the National Institute of Fashion Technology in New Delhi, Utharaa and Palaash developed a partnership that turned into soft-geometry in 2019. The designers first experimented with six-step weaving–a popular weaving practice in Kochi, India where Utharaa is from–and have since applied that same curiosity and reverence for hometown crafts into cane chairs, resin lamps, and more.
Since joining Hello Human, soft-geometry has been featured in
Architectural Digest
,
Sight Unseen
, and
New York Magazine
's The Strategist, to name a few. Most recently, the duo's "Mirrors for Aliens" sculpture in the New York Design Week exhibition, Upon Further Reflection, was a press highlight, receiving recognition in
The New York Times
,
Wallpaper*
,
Elle Decor
, and
AD Pro
.
With that, we're delighted to introduce them to The Humanist. Continue reading to find out how soft-geometry's work aims to destigmatize Indian craft culture.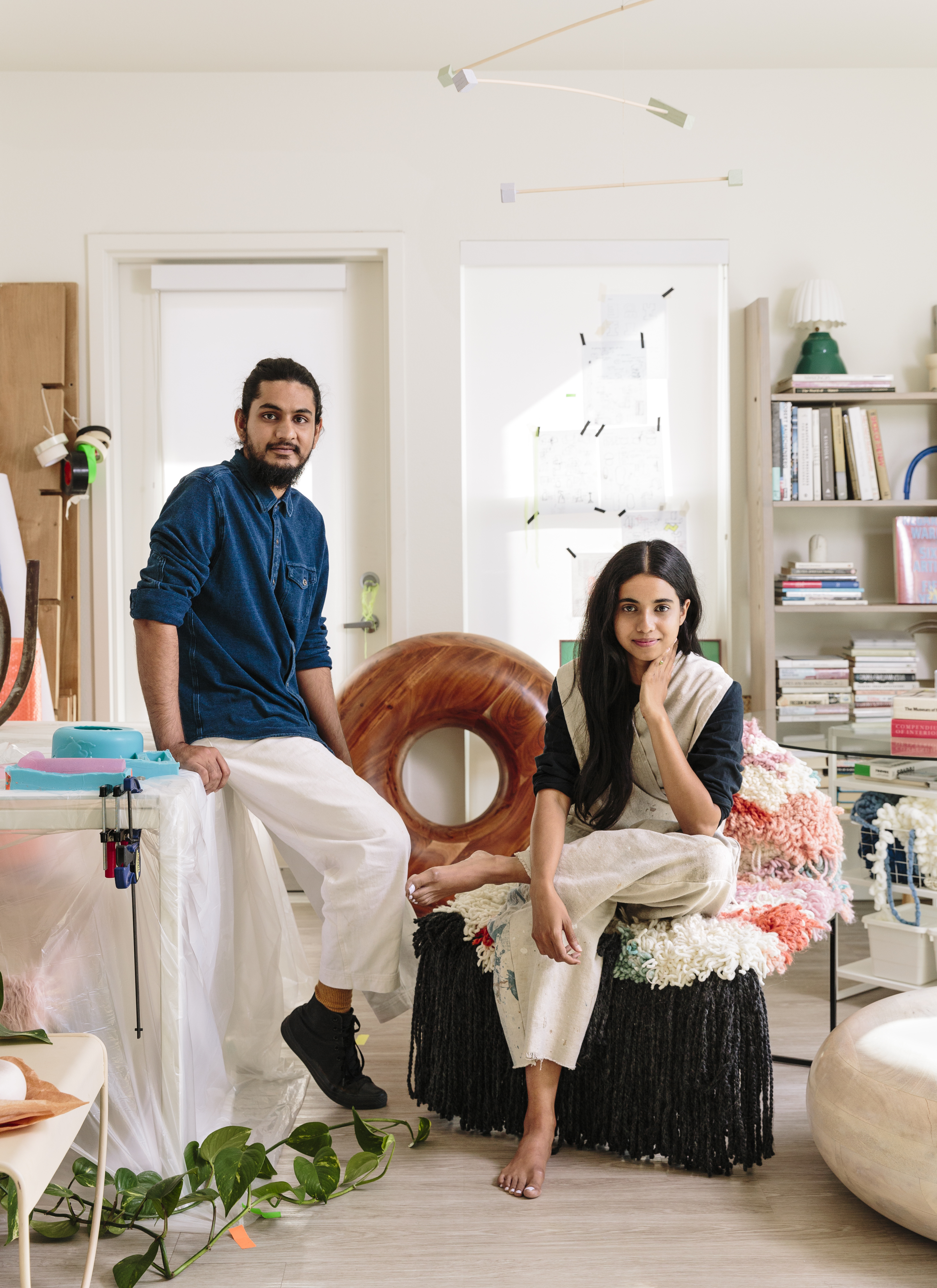 Utharaa L Zacharias and Palaash Chaudhary, co-founders of soft-geometry.
Photo: Alanna Hale.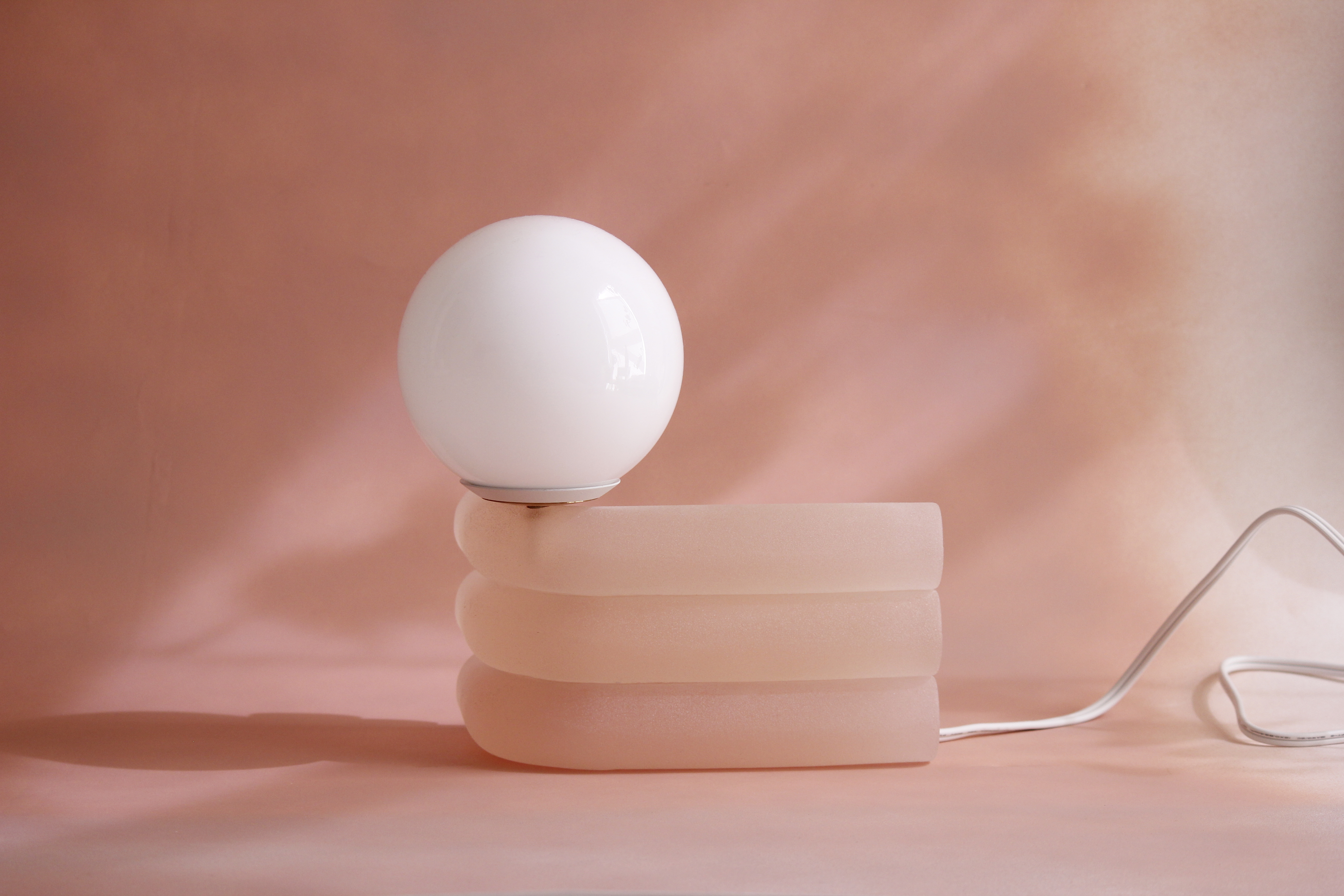 soft-geometry's Elio lamp in Lychee. Photo: Courtesy soft-geometry.




Name
soft-geometry
Company Founded
2019
Location
San Francisco, California

Website
Company Profile


Founded in 2019 by Indian designers Utharaa L Zacharias and Palaash Chaudhary, soft-geometry is a collaborative design studio creating collectible objects around a central theme of softness. Their work intersects forming new, contemporary geometries, textures, and transparencies, with slow and imperfect hand-worked techniques. Zacharias and Chaudhary often reference these ideas from the rich visual culture and hand-crafts of their hometowns in India and derive opportunities to bridge traditional and modern ways of making and seeing. They currently live and work in San Francisco, CA.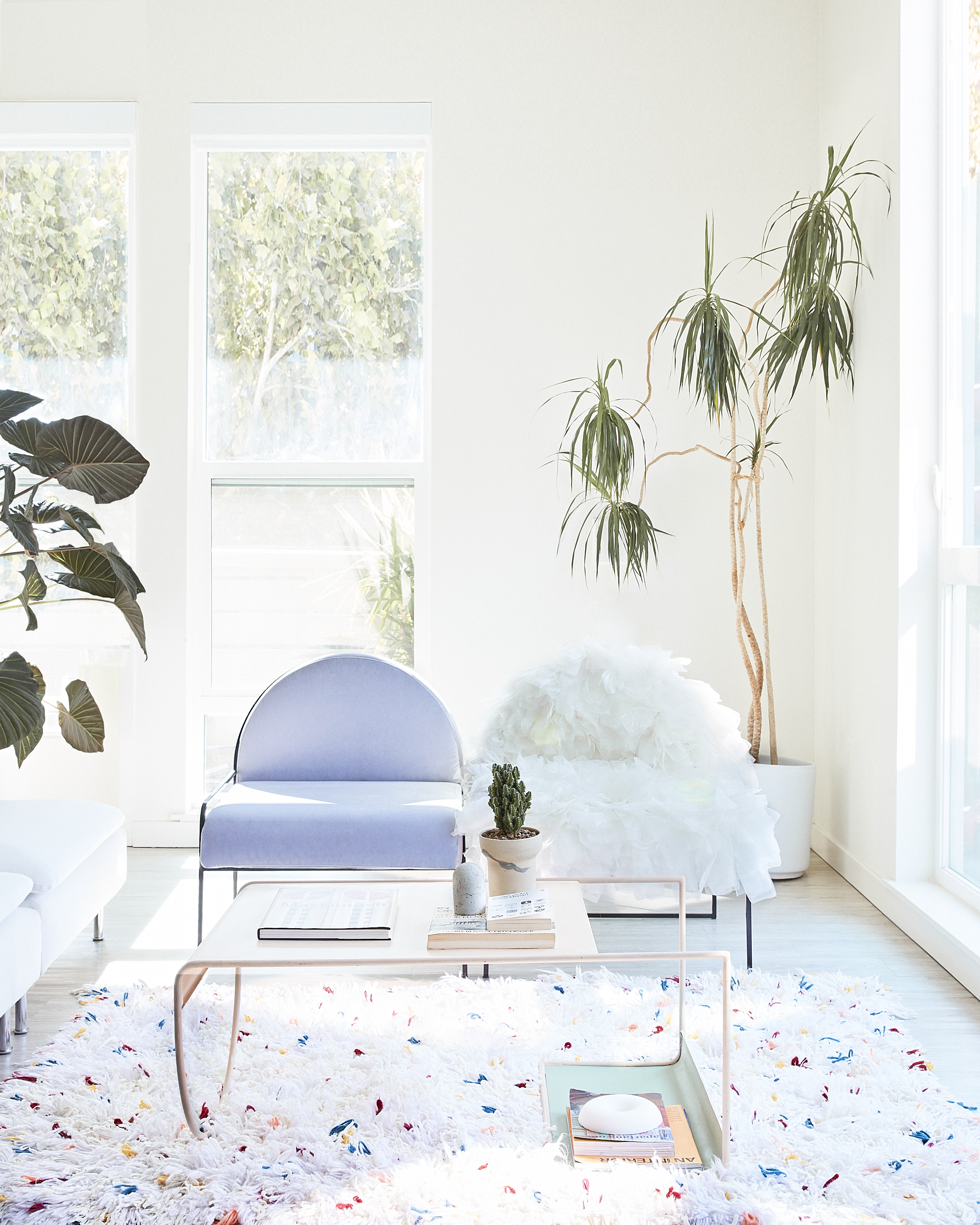 Utharaa and Palaash's San Francisco home features their SW coffee table and SW velvet chair.
Photo: Yanic Fridman.
Is it the problem or the solution that fuels your design/creative practice?
Palaash: We're not in the problem-solution space. Design is, and should be, more poetic than that. Poetic, colorful, meaningful world-building–that fuels our practice.

Three words that describe your practice.
Utharaa: Soft, slow, Indian.
What concerns do you have about the world, and how does your practice work towards that?
U: There's a tendency to trivialize Indian design and craft culture. It's either boxed up in the 'craft' label as if it's lesser than 'design' or it's exploited and dumbed down–an intricate pattern that's superficially applied under the tag "handmade" by artisans reduced to working in a production line for next to nothing.

In our work, we're attempting to recognize the underlying philosophies and behaviors that inform this centuries-old, rich, complex visual culture, rather than simply adopting the visual. The aim is to uncover innate 'Indian-isms', learn from them, and create meaningful contemporary objects as Indian designers.

A design/art/architecture project you always return to for inspiration?
U: Architect BV Doshi's architecture. His work was humble, deeply contextual, truly Indian, and masterfully modern. We return to his work and words for inspiration and hope.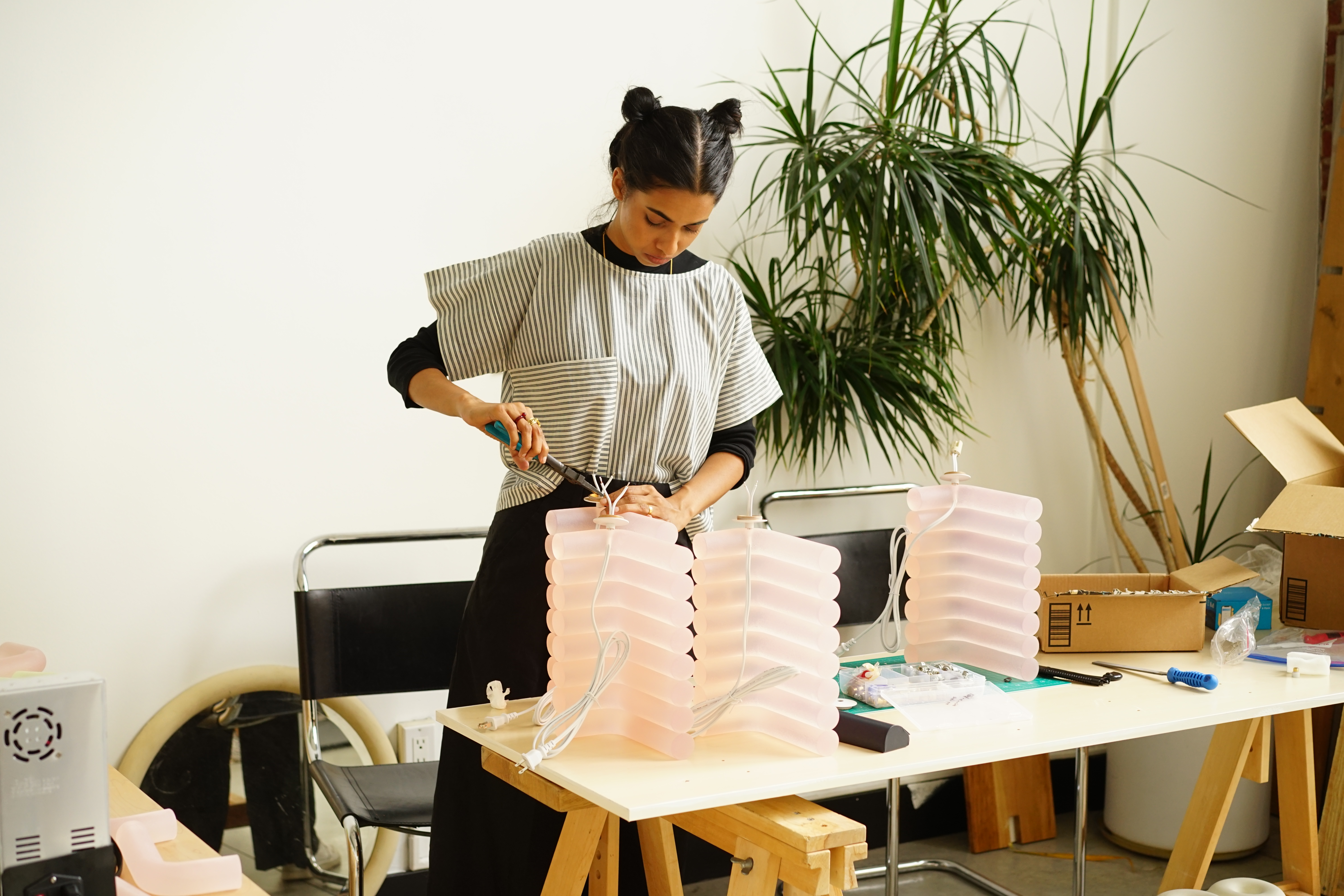 Utharaa wiring some Elio lamps. Photo: Courtesy soft-geometry.
Joy of work or work for joy?
P: Work for joy.


What's the best piece of advice you've received? Best piece of advice you've told others?
P: I don't know if someone specifically told us this, but we abide by it for all projects big and small: Start. Don't wait for everything to align. Start at home, at school, after school, after work, on the weekend. Just start now, so that what's next can come.

What's most important to you in this life?
U: Love, humility, and imagination.
soft-geometry's Doughnut Coffee Table. Photo: Courtesy soft-geometry.