Pitch Perfect: Fanny Morère, Communication and PR Consultant
By Chelsi McLean.
Introducing
Fanny Morère, Communication and PR Consultant

Location
Bordeaux, France

Find me on
Clients & Collaborators

Ronan & Erwan Bouroullec, Ligne Roset, William Guillon, Alexandra Climent, Clifford PR NY LA, Agence ZOÏ,
In "Pitch Perfect" we tap Hello Human's publicity pros and the PR experts we admire to share 5 practical PR tips, useful insights and experiences they've learned on the job, so small businesses can start implementing them today.
One
piece of advice for a small business starting out with their own PR
My first advice would be to just be yourself with your own unique creative energy. To me, this is the key to build genuine and long-lasting relationships within the PR world - as well as in life! Also, if you have something new to share, I would recommend starting with your own network, the people you know, the people who like what you do, the people who follow you because this will all start from there. They are your best ambassadors.

What's your latest big PR win and how did you get there?
This is not one of the latest successes but this is certainly one of the most important placements that I secured in my career: it was for Ronan and Erwan Bouroullec's Lighthouse designed for Established & Sons. T Magazine requested an exclusive story to put it on the full cover of the Design Fall Issue.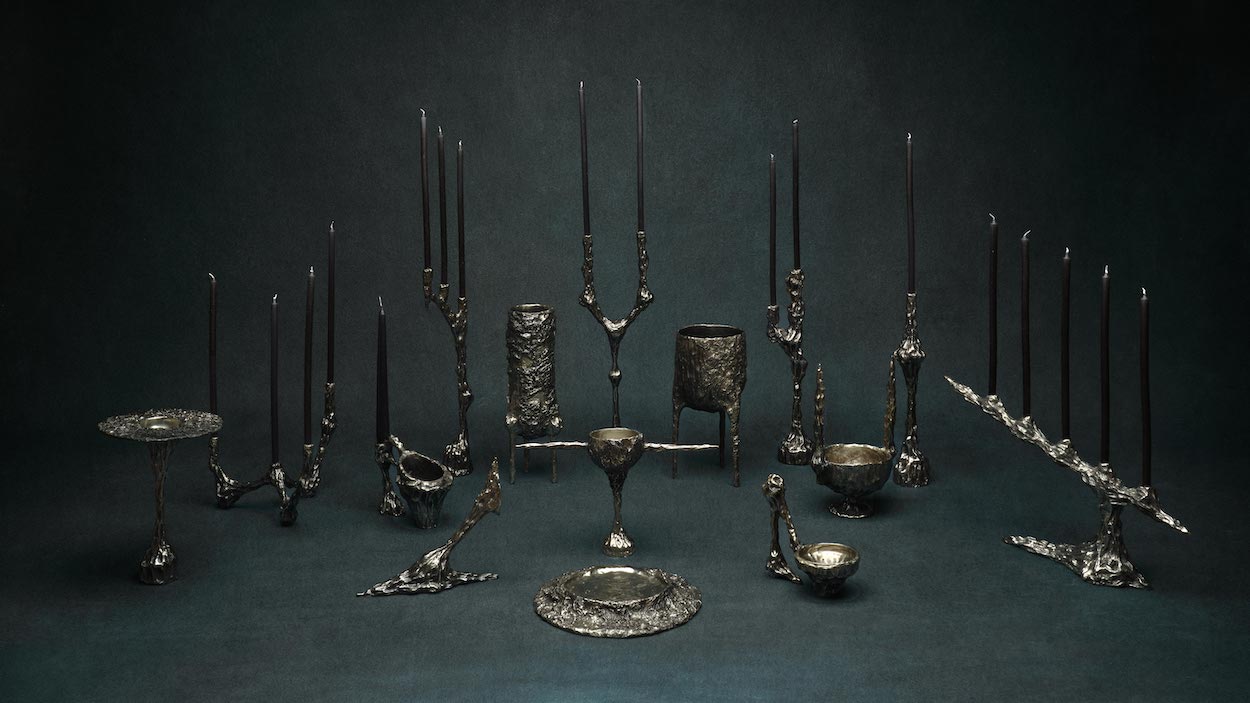 Designer of the Day: Featuring new work and a profile on designer William Guillon in
Surface,
Story by Ryan Waddoups Photo: Courtesy of William Guillon
Three words that best describe your PR style?
Human, Accurate, Strategic
Best PR advice you received from a mentor.
"The most important thing in PR is your personality". I thank her (aka Caitlin Dowe-Sandes, ex VP at Clifford PR and now co-founder at Popham Design) for giving me the opportunity to express myself while speaking on behalf of my clients.

Best advice for building relationships from scratch.
Don't be shy - We're all human, connected to each other, nourishing us from each other. If you have something exciting to share, you'll be listened to.

Recommendations for favorite business books or podcasts?
I am really inspired by the French podcast by Hélène Aguilar called "Où est le Beau?".

A fail that taught you how to do better?
This has to do with how to deal with exclusives. When I was working with Ronan & Erwan Bouroullec, all of their new objects were creating an extraordinary excitement and all the media wanted to be the first to publish them. I always had to be really careful with the possible competition or rivalry between press titles. I didn't fail per say but you are always on the verge of being in an embarrassing situation. You have to be creative. For example, with holding up images for one media, making new images for another that could "play in the same court". It's easy to kill a story when dealing with exclusives.

Digital or Print?
I would say both. I have a special connection to print, the more classic way. Flipping through a magazine and enjoying the images on paper has a particular flavor. However, I have to say that digital placements are efficient, agile and long-lasting on the web. So, yes, definitely both.



Visual or verbal—what gets more attention and why?
Spontaneously, I would say visual because magazines need beautiful images to showcase. That's why you need to be really involved in the AD and the production of your images so that they reflect your own vision. The idea is that we recognize your work / universe at first glance.



Best advice for dealing with rejection.
It's always important to understand the reason why your pitch has been rejected, whether it is a question of timing, editorial focus, contact, exclusivity… to better target the next time. A rejection doesn't necessarily mean that it's a no go for the future. Be patient, media need to get to know you!

The New York Times Style Magazine, Fall 2010 Issue Cover, Featuring Ronan & Erwan Bouroullec's Lighthouse as placed by Fanny Morére