Pitch Perfect: Maxime Richard, Marketing & Communications Consultant
By Chelsi McLean.
Introducing
Maxime Richard, Marketing & Communications Consultant

Location
New York, NY.
Find me on
Clients & Collaborators

Studio Seitz, Cj Hendry, nea studio, Shantell Martin, CellArt.
In "Pitch Perfect" we tap Hello Human's publicity pros and the PR experts we admire to share 5 practical PR tips, useful insights and experiences they've learned on the job, so small businesses can start implementing them today.
One
piece of advice for a small business starting out with their own PR

Do a lot of research, make sure you pitch relevant media and don't speak to press like consumers – it's completely different.
What's your latest big PR win and how did you get there?
For my art client Shantell Martin, I was looking for various types of coverage – not just in art press. I spend a lot of time trying to find the perfect fit for my clients in specific publications. AD doesn't do a ton of art coverage but I really wanted to get my client in there. I thought the AD Clever 10 Essentials would be perfect so I went for it and it worked out!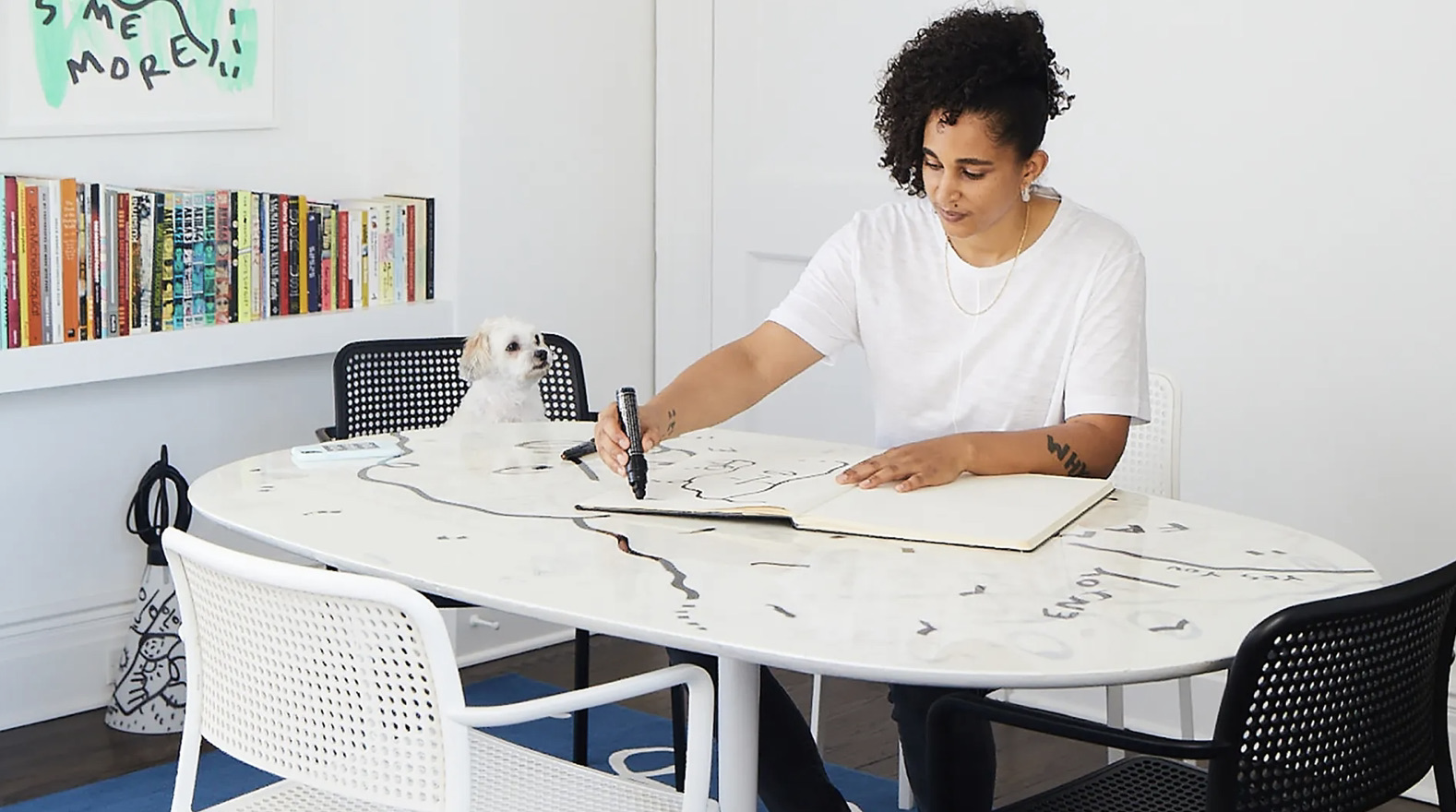 Shantell Martin with her dog at the drawing table. Photo: Winnie Au for 'Dog-Friendly New York' by Four & Sons







Image of the Heritage Collection by Studio Seitz. featured in Surface Magazine article written by Ryan Waddoups. Art direction by Michael Reynolds.
Photo: Stephen Kent Johnson.





Best advice for building relationships from scratch.


Take the time to read exactly what they cover – always be relevant with their audience. I sometimes start the conversation by mentioning what I liked about their recent article.

Digital or print?
Definitely digital. Digital stories last forever and are great for the brand's SEO.

Three words that best describe your PR style?
Strategic, Creative, Relevant



Best tech recommendation for making a PR job easier.
Small pdf for proposals, and reports, among others - it's very easy to use. I use it all the time to quickly reduce (or convert) any files. I mostly use it for my proposals and monthly reports